The Institutional Origins of Communal Violence: A Book Talk with Yuhki Tajima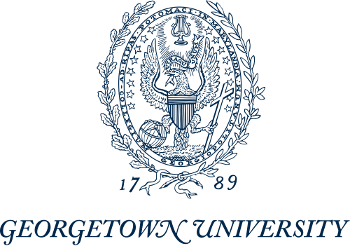 The Institutional Origins of Communal Violence: Indonesia's Transition from Authoritarian Rule
***
with
Yuhki Tajima
moderated by
Victor Cha
***
4:00-5:00 PM, Mortara Center
Reception to Follow
***
The SFS Asian Studies Program and the Mortara Center for International Studies at Georgetown University are pleased to host a book talk with Professor Yuhki Tajima. Dr. Tajima is the author of The Institutional Origins of Communal Violence: Indonesia's Transition from Authoritarian Rule (Cambridge University Press, 2014).
Book Description:
Why are transitions from authoritarian rule often marked by spikes in communal violence? Through examining Indonesia's recent transition to democracy, this book develops a novel theoretical explanation for this phenomenon that also accounts for why some communities are vulnerable to violence during such transitions while others are able to maintain order. Yuhki Tajima argues that repressive intervention by security forces in Indonesia during the authoritarian period rendered some communities dependent on the state to maintain intercommunal security, whereas communities with a more tenuous exposure to the state developed their own informal institutions to maintain security. As the coercive grip of the authoritarian regime loosened, communities that were more accustomed to state intervention were more vulnerable to spikes in communal violence until they developed informal institutions that were better adpated for less state intervention. To test the theory, Tajima employs extensive fieldwork in, and rigorous statistical evidence from, Indonesia as well as cross-national data.
About the Author:
Yuhki Tajima is Assistant Professor in the Edmund A. Walsh School of Foreign Service at Georgetown University and a core faculty member of the Asian Studies Program. Dr. Tajima has authored articles in The American Journal of Political Science, The Journal of East Asian Studies, and The World Bank Indonesian Social Development Papers. His research examines communal violence, insurgencies, post-war societies, criminal gangs, and the political economy of development using qualitative (extensive fieldwork) and quantitative (experimental and quasiexperimental) methods. His work has been supported by The World Bank, The Asia Development Bank, Innovations for Poverty Action, The Institute for Global Conflict and Cooperation, and The Pacific Rim Research Program. Dr. Tajima received a Ph.D. in Public Policy and an M.P.A. in International Development from Harvard University, and a B.A. in Physics from Swarthmore College.
*Copies of the book will be available for purchase at the event, with special discounts*
This event is open and free of charge. To register, kindly RSVP HERE