USINDO's 2020 Edward E. Masters Fellow Sherley Sandiori to be first to study at Harvard Law School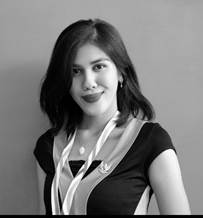 USINDO is pleased to announce that Ms. Sherley Mega Sandiori, a junior diplomat at the Indonesian Ministry of Foreign Affairs, has been selected as USINDO's 2020/2021 Edward E. Masters Fellow. She will be our first Fellow to study at Harvard Law School, where she will pursue her LL.M.
Ms. Sandiori has a special interest in Human Rights Law. With Indonesia's current membership on the United Nations Human Rights Council, Ms. Sandiori's study is hoped to allow her to contribute to the Indonesian Ministry of Foreign Affairs' work on this issue in the future.
Ms. Sandiori was awarded the prestigious Edward E. Masters Fellowship in 2019 after a rigorous selection process. She served as Special Assistant to Indonesian Minister of Foreign Affairs Retno Marsudi, and received the Best Graduate title among her cohort in the Ministry's Junior Diplomatic Training Program. She began her foreign service officer career in the Directorate General of Legal Affairs and International Treaties in 2018.
As an aspiring diplomat and public international lawyer, she immersed herself in many international fora. She once represented Indonesia before the German Chancellor at the 2017 G20 Youth Summit. She also served the International Committee of the Red Cross (ICRC) as an associate in its Regional Delegation.
Ms. Sandiori completed her B.A. in Law cum laude from the University of Indonesia in 2017, and earned the Most Outstanding Student recognition from the university.
For over a decade, USINDO is proud to have consistently supported outstanding junior and mid-career diplomats of the Indonesian Ministry of Foreign Affairs (KEMLU) to complete their graduate education at leading U.S. universities under the Edward E. Masters Fellows program. USINDO operates the program in partnership with KEMLU.