Luncheon Discussion with U.S. Secretary of Commerce Wilbur Ross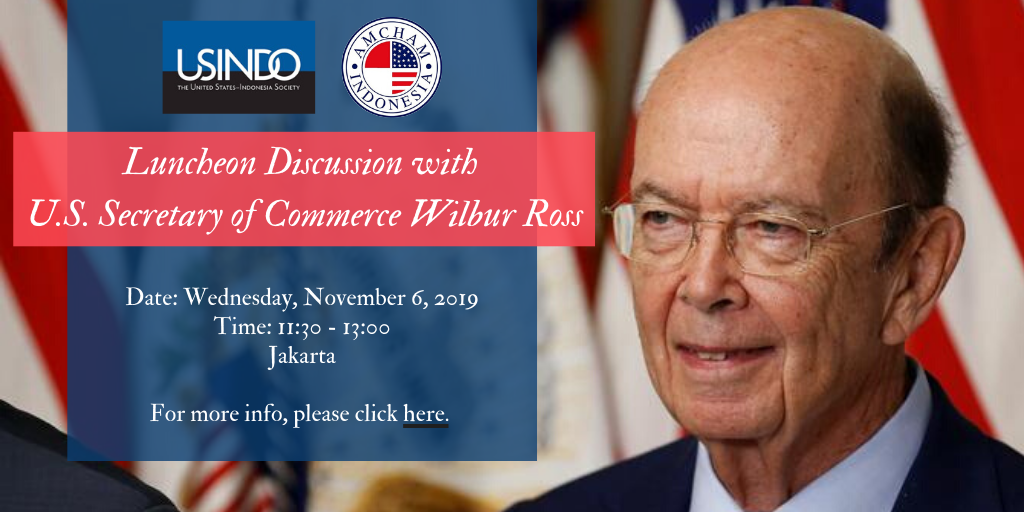 USINDO, in partnership with AmCham Indonesia, will host a luncheon discussion with the U.S. Secretary of Commerce Wilbur Ross on November 6, 2019 in Jakarta. Don't miss this rare opportunity to engage with Secretary Ross on economic and trade issues between the United States and Indonesia.
Event Details
Date: Wednesday, November 6, 2019
Time: 11:30 – 13:00
Venue: to be announced closer to the date
**Seating is limited for this very important event
Ticket Information
Individual luncheon tickets are available for $100, and can be paid online through the following link –
bit.do/luncheondiscussion
. Your seat is secured only when payment has been made. Purchase your ticket as soon as possible no later than Monday, November 4, 2019 at 11:00 AM .
Whom to Contact