2016 Trends and Forecast: Global and Southeast Asia's Strategic Environment

Cordially invite you to a Discussion on
2016 Trends and Forecast:
Global and Southeast Asia's Strategic Environment
with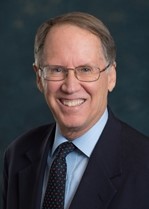 Mr. Casimir A. Yost
Senior Fellow at the Institute for Study of Diplomacy,  Georgetown University
Adjunct Member, RAND Corporation
Moderated by:
Rahimah Abdulrahim
Executive Director, The Habibie Center
Advisor, USINDO
Tuesday, February 2, 2016
02:00 – 04:00 pm
2016 has kicked off with a rough start. ISIS-inspired terrorism has spread from the Middle East to Europe, the U.S., Africa, and now, Indonesia. No easy answers on how to counter radicalization are known. The global economy is buffeted by large price drops in oil and in stock exchanges. As for the Southeast Asia region, this year will mark the beginning of ASEAN Economic Community (AEC) to boost the region's trading and investment. The refugee crisis from the Middle East has become a global issue which Southeast Asia is not immune to.
Western diplomacy with Iran and a major climate change agreement offer some relative optimism against this backdrop of negative news, though these developments are not free from controversy, either. These trends will all play into the U.S. Presidential election in November and future direction of U.S. foreign policy towards the Southeast Asia region.
What are the major trends to watch in 2016 and how will they play out? How do they impact the future of citizens, governments, business, and environment throughout the world, especially in the Southeast Asia region? What are the risks and opportunities to anticipate in the upcoming year? What kind of approach will the next U.S. administration have in relation to ASEAN countries?
The United States-Indonesia Society (USINDO), U.S. Embassy Jakarta, The Habibie Center, and Foreign Policy Community of Indonesia (FPCI) are delighted to host Mr. Casimir A. Yost, Senior Fellow at the Institute for Study of Diplomacy, Georgetown University and Adjunct Member at RAND Corporation in this open forum. Please join us at this informative event.